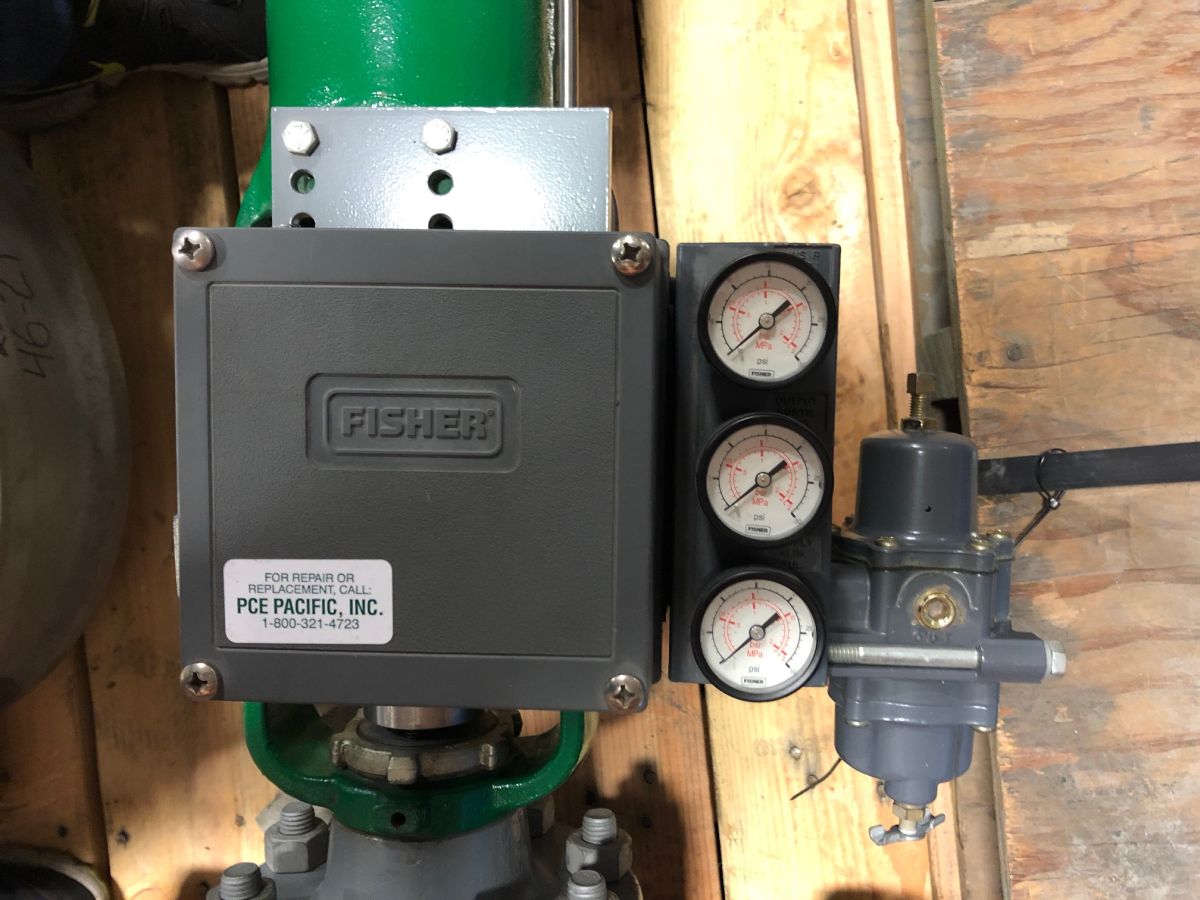 The History of Fisher Controls and Valves
Fisher has a history of making highly reliable flow control technologies that help factories regulate and isolate processes with certainty. They understand the consequences of a process failure and are committed to the highest standards of quality, innovation, and reliability. But do you know the history of Fisher? Read along for a brief-ish breakdown of the company's history and entrepreneurial spirit.
Founded in 1880 by William Fisher, Fisher is one of the oldest and largest global designers, manufacturers, and suppliers of control valves and regulators to the chemical, refining, power, and pulp and paper industries. Fisher's Type 1 pump governor was invented by William Fisher back in 1880 and remains virtually unchanged to this day. Fisher also designed and manufactured final control systems.
William Fisher moved to the US from England when he was 14, settling in Iowa. His first job was in a small engine show, where he became well-versed in steam power. Next, he helped to install new water facilities in three Iowa cities and made a name for himself.
As a raging fire in Marshalltown, Iowa, threatened to engulf the city, William and a few others spent hours throttling the city's steam-driven pumps by hand, to provide steady and constanst water pressure. This fire inspired him to create a control device to control pumps and maintain them at constant pressure. After months of experimentation, Fisher built the Fisher Type 1 constant pressure pump governor.
The Fisher Type 1 went into production in 1880 and, by 1888, was incorporated as the Fisher Governor Company. Through his membership in the power plant engineering association, he could expound the benefits of his design until word of mouth took over. By 1905, company sales had reached $44,000; by 1907, his invention was in power plants throughout the entire United States, Canada, and Great Britain.
The early 1900's
Upon William's death in 1905, his wife and son took over Fisher Governor Company. And the two of them oversaw some of Fisher's most significant advancements and growth. Fisher Governor Company enjoyed substantial profits from the development of steel, petroleum, power, and gas in the 1920's industrial boom. Their valves being indispensable in each of the burgeoning industries.
With the onset of World War 1, demand for Fisher's products in various industries rose dramatically, particularly in the petroleum industry. As a result, the Company quickly grew from a shop of nine machinists and five office employees to over 60 workers.
In 1938 Jasper Fisher, son of William, died. Much like his father, he was well-loved by his employees and colleagues. Jasper's son, "Bill" Fisher, became VP, and Jasper's wife, like Jasper's mother before her, took over as President.
Global Expansion in the 1950s and 1960s
Entering into a licensing agreement with Elliott Automation of the UK in 1950, the two companies would manufacture Fisher valves and controllers jointly. In 1955, Fisher expanded production into Canada, opening a factory in Ontario to meet the demands of the burgeoning oil and natural gas industries.
Through acquisitions and further Expansion, Fisher continued to grow and dominate the valve and controller market. Fisher established electronic design and assembly departments to continue to flow with the changing landscape. Assemblers acquired a new technical language and tool skills and were soon generating new products such as electronic level controllers and transducers.
Fisher's emphasis on new products built on further technological advancement continued throughout the 1960s, and they entered into a new licensing agreement to manufacture in Japan. The following year, 1965, Fisher opened a factory in Mexico City.
Diversification and growth from the 1970s through the 1990s
The Company invested heavily in electrical instrumentation product development. Repair facilities were added to the Company's services in the early 70s and proved popular enough to be quickly expanded upon, with repair facilities popping up in Louisiana, Texas, New Jersey, Ohio, and Alberta. These facilities repaired and replaced control valves and instruments.
A new product brought to market was a new line of rotary-shaft valves, proving itself immediately successful. As a result, Fisher opened a new plant to manufacture this famous line of valves. By the 1980s, Fisher sales had reached $650 million annually, with North and South American customers making up 60% of sales.
It was in the 90s that Emerson Electric Company bought Fisher for $1.28 Billion. Emerson produced electronic products for consumer, commercial, and industrial markets. The purchase made Emerson the world's largest provider of process control equipment. Emerson next orchestrated the marriage of Fisher's strengths with those of Rosemount Inc. The Fisher-Rosemount family of companies dominated the global process management market in the early 90s. The combined companies had operations in more than 80 countries.
Today and beyond
To this day, Fisher remains a part of the Emerson Process Management group of companies, developing and innovating process management products and remaining a global leader in the process control industry. Fisher valves are used daily to control plants consisting of hundreds and thousands of control loops, all networked together. Each control loop is designed to keep a vital process variable, such as pressure, flow, level, or temperature.
Fisher control valves include:
Sanitary Valves
Sliding Step Valves
And more
From remanufactured pieces to surplus goods to brand-new instruments and valves, Cascade Automation, just like Fisher, prides itself on the quality and care that goes into every product we remanufacture and sell. Our independent supply chain ensures shorter wait times and more in-stock valves and controllers. Call the Cascade Automation experts if you have an instrument or valve that needs replacing. Contact us today!