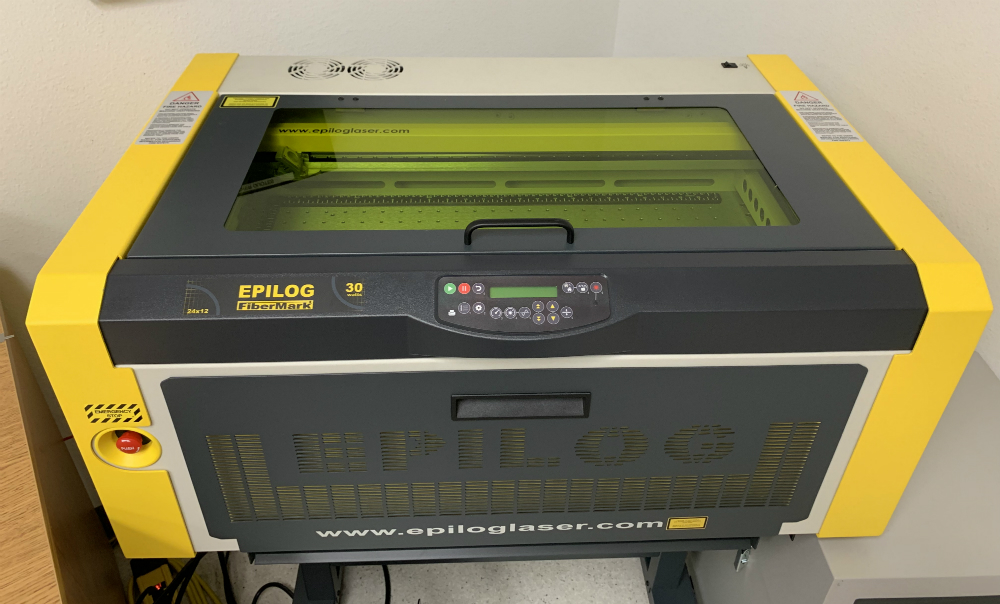 New Laser Engraver for Product Tags
Cascade Automation is excited to announce that we've purchased a new tool that will enhance the services we provide to our customers.
We will be moving from a Roland rotary engraving machine to this laser engraver from Epilog. The laser can engrave directly on metal, with fast and accurate quality. It also has the capacity to mark engineered plastics, teflon, nylon, and metal-plated ceramics.
We will laser engrave stainless steel tags that go onto our all of our products from valves to instrumentation.
The engraving includes all of the particulars of the unit that it is on; for instance, the model number, serial number, calibration range, maximum working limits, etc.
These new engravings will have much more contrast with a brown to black hue against stainless steel.  They will be much easier to read from different angles and in lower light situations.
We are looking forward to offering an enhanced look and professional aesthetic that reflects the quality of both our products and services.