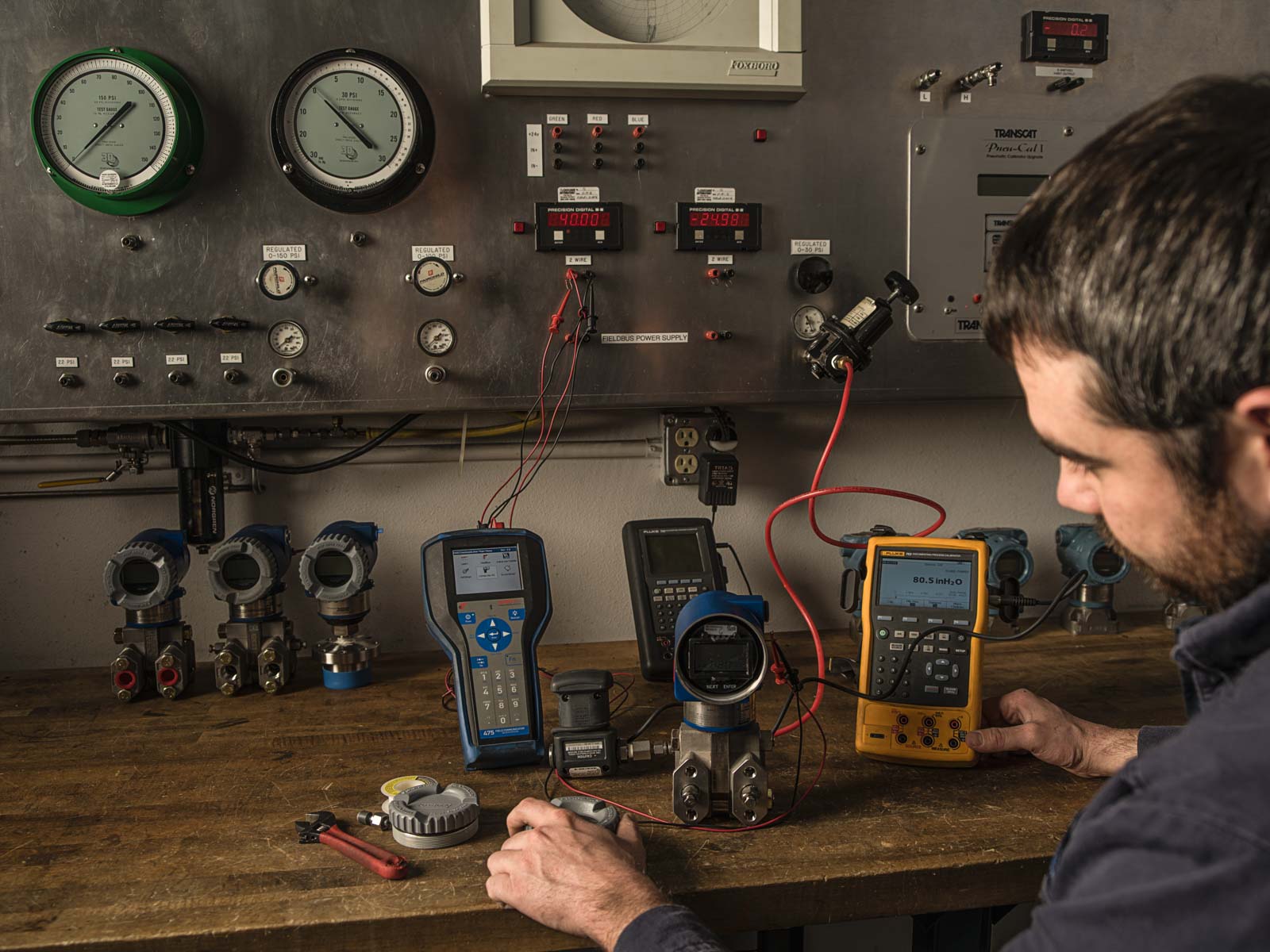 Why is Instrument Calibration Important?
What is Calibration?
Simply put, calibration is the process of adjusting an instrument to meet its standard by comparing a measured value to a measurable standard.
It also involves the issuing of data such as a report or certificate of calibration that assures an end user that the instrument complies with the manufacturer's specifications.
Reasons to Calibrate an Instrument
Electronic equipment degrades over time, just like anything else. As instruments age, they lose stability and drift away from their manufacturer's specifications. Calibration, while often taken for granted, is extremely important. The most crucial equipment to an industrial plant's operations can become compromised if it is not correctly calibrated.
How Often should Instruments be Calibrated?
Regular calibration assures the equipment continually meets its standards. Calibration is required after any equipment maintenance in order to ensure that it still complies with its specifications.
The frequency of calibrating instruments will vary with the type of equipment and its conditions. Deciding when to recalibrate depends mainly on how well the equipment is performing.
As a rule, recalibration should be performed at least once a year.
Why Choose Cascade Automation?
Choosing Cascade Automation to calibrate your instruments entails NIST traceable test equipment, full access to online calibration database, and we can schedule when your next calibrations are due.
Cascade Automation is fully equipped with NIST traceable test equipment to make sure your instrument is calibrated at the highest level of accuracy and repeatability.
You can count on us to get your instruments back to the precision you expect and rely on quickly.
Just like our field calibrations, all of our calibrations include a full calibration report that is stored in our online calibration database for your records.  A paper copy is also included with each instrument.
We are experts in many areas of calibration including:
BOILER INSTRUMENTATION
Steam- Flow

Pressure

Temperature

Level

O2

Opacity

Control Valves
WASTEWATER CALIBRATIONS
Third party required

pH

Flow
MISC. INDUSTRIAL
Pressure

pH

Flow

O2

Level

Humidity

Temperature

Gauges

Control Valves
If you have any questions, feel free to contact Cascade Automation!