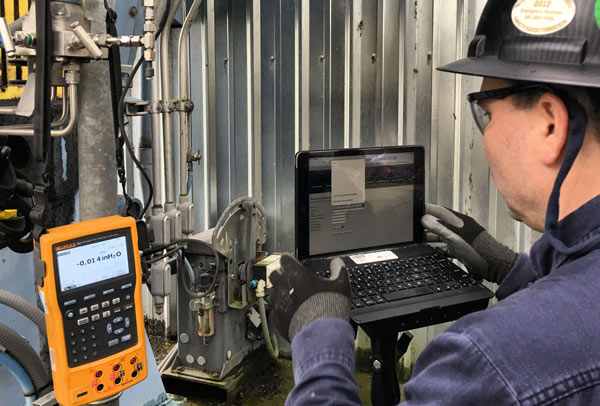 Automation in Industrial Process Control
At Cascade Automation, we provide products and services related to the industrial process control industry.  
Industrial process control involves monitoring and controlling machinery, systems, and processes across a large number of industries such as chemicals, pharmaceuticals, biotechnology, water, oil and gas, plastic, pulp and paper, and food and dairy.
Why Automation?
Today, industrial processing and manufacturing systems are highly automated in order to ensure that raw materials and energy are consumed conservatively and efficiently.
Automation in the industrial process control industry has many benefits, including reduction of losses, reduction of unproductive time, optimization of resources, higher safety for personnel and equipment, faster response and results, and higher security and reliability in the operation.
The Basic Structure of the Automation System
There are three subsystems to automation: instrumentation, control, and human interface.
The instrumentation system receives information on the process' behavior and sends this to the control system. The instrumentation system also sends the information to the process to change its behavior.
The control system is the core of automation and manages the information flow to and from the instrumentation and human interface systems. A control subsystem is a device or a set of devices to manage, command, direct, or regulate the behavior of the process.
The human interface system, or the human-machine interface (HMI), allows the operator to manually interact with the process. Human-machine interfaces help in integrating humans into complex technological systems. The advantages of incorporating HMIs in automation include error reduction, increased system and user efficiency, improved reliability, and maintainability, increased user acceptance and user comfort, and etc.
Why Choose Cascade Automation?
Cascade Automation, Inc. is an independent facility that has the capability to repair, modify, calibrate, and install control valves, instrumentation, and related tubing application. We also fabricate control panels, provide shutdown assistance, and have the ability to customize control loops to customer specification.
Our technicians are well versed in servicing, remanufacturing, and fine-tuning all major brands of control valves and instrumentation. We are a licensed instrumentation contractor with practical field experience in all aspects of process control.
To shop our selection of factory new, new surplus, and remanufactured instruments and valves, or to learn more about or field services, contact us today!